Vaccination Passport: the adaptation period is now over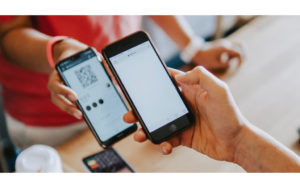 As of today, the vaccine passport sanctions come into effect.
After a 15-day adjustment period, the vaccine passport is now required, but only for non-essential activities.
For Réseau FADOQ, the passport is a lesser evil amidst rising cases of COVID-19 infection.
Access the complete list of non-essential activities
In addition to having their vaccination passport validated, Quebecers must present a piece of photo ID. In most cases, a health insurance card or driver's license will be used to confirm your identity once your vaccination passport has been validated. However, for a variety of reasons, many seniors do not have a valid driver's license and health insurance cards generally do not include a photo after age 74.
After being made aware of this issue, notably by the Réseau FADOQ, the Minister of Health, Christian Dubé, confirmed that for people aged 75 and over, identification will be required, but it will not have to include a photo.
"Given the current health situation, the vaccination passport can help prevent another generalized lockdown and further temporary or permanent closures of businesses and FADOQ clubs. However, it is clear that people's access to essential businesses must be maintained without condition. The government has confirmed that printed proof of vaccination can be submitted in the same manner as digital proof. This was non-negotiable. It is now important that government authorities facilitate access to this hard copy document," says Gisèle Tassé-Goodman, President of Réseau FADOQ.
Accommodations will also be made for individuals who are unable to receive the COVID-19 vaccine due to medical directives, including those who are immunosuppressed. Technological fixes are underway so that the protection status of these individuals will be displayed in green on the digital app. These individuals should not have to be burdened by red tape or inefficiency in recognizing their exceptional status.
Finally, FADOQ wants to make sure that everything possible is done to protect the personal data of Quebecers who download and use the vaccination.
Access information on obtaining a vaccination passport
In addition, people who do not have access to the Internet and a printer, or who do not have a family member who can assist them, can call 1-877-644-4545 to receive proof of vaccination by mail. Please note that the document containing a QR code that people received after getting their second dose is also acceptable proof since it can be validated by applications designed by the Québec government.
Source: Réseau FADOQ