CELEBRATING 50 YEARS!
Réseau FADOQ is finally old enough to join Réseau FADOQ! We're preparing to celebrate the half century mark all the way through 2020 by thanking the main reason for our longevity—you!
Want to learn more?
SOUVENIR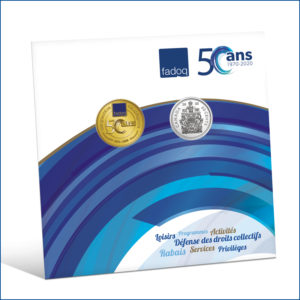 Commemorative Coins – Special Edition
Get the Réseau FADOQ's 50th Anniversary Collector's Box Set. Included is a souvenir coin celebrating Marie-Ange Bouchard, founder of the Réseau FADOQ.

---
CONTESTS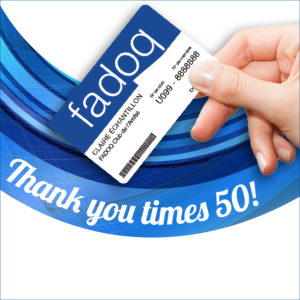 Thank you times 50, loyal members!
Let's start with the membership renewal campaign. From January to December, four $150 Greiche & Scaff gift cards (valid for the purchase of sunglasses) and fifty $50 prizes will be drawn each month. Plus there's a grand prize: a one-week trip for two to Portugal offered by Celebritours, which will be drawn at the end of the year. A total of 649 winners!

---
BEST WISHES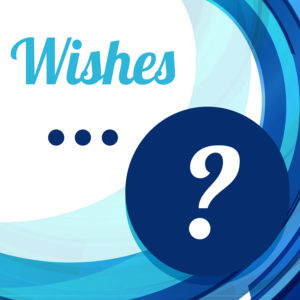 Fiftysomething best wishes!
Each week over the next year, we'll be sending you best wishes from people or partners who have been part of our history. These people, organizations, and companies will have an opportunity to join in celebrating our big milestone. Their best wishes will be presented in the form of short texts or videos. It's a gift for all FADOQ members. This week: Jacques Moisan

---
Plus, the network's founder, Marie-Ange Bouchard, will be featured on a stamp, which will be used on all network correspondence.
Join us for our 50th anniversary adventure!