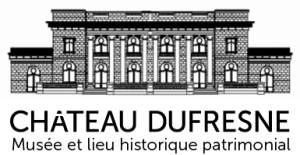 Château Dufresne, museum and historic site
Special rate of $12 
Château Dufresne has been a listed as an historical monument since 1976. This imposing semi-detached residence, built by brothers Oscar and Marius Dufresne (1915–1918), reflects the aspirations, mindsets, and tastes of the French-Canadian bourgeoisie at the beginning of the last century. The wall murals were painted in the 1920s by Florentine artist Guido Nincheri (1885–1973) and are his most important secular work. The artist's sacred art has adorned nearly 200 churches in Canada and the United States.
Email: info@chateaudufresne.com
You must show a valid Réseau FADOQ card.
---
For more information
Château Dufresne, museum and historic site
2929, Avenue Jeanne-d'Arc
Montréal Québec H1W 3W2