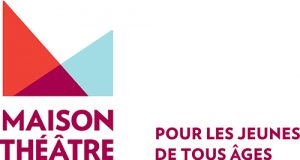 Maison Théâtre
Get 10% off regular ticket prices.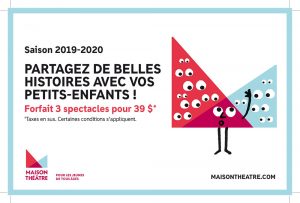 Share wonderful stories and unforgettable moments with your grandchildren at Maison Théâtre!
Maison Théâtre in Montreal's Quartier des Spectacles is a theatre offering performances geared toward children and teens. The theatre has staged some 15 high-quality shows a year for kids ages 18 months to 17 years and their families over the past 35 years.
A cornerstone of Montreal's cultural community, Maison Théâtre is a fun and friendly venue that also offers a wide range of theatre activities like workshops, discussions with artists, exhibitions, crafts, and interactive installations.
Tel.: 514 288-7211, ext. 1
---
For more information
Maison Théâtre
245, rue Ontario Est
Montréal Québec H2X 3Y6