Did you know ?
Mortage insurance : Worth taking or not?
Buying a home is a major investment. With mortgage protection insurance, you protect your loved ones in the event of death, disability or critical illness.
What is mortgage protection insurance?
Mortgage protection insurance is term life insurance in the amount of your mortgage loan.
This type of insurance may not be mandatory, but it has the advantage of protecting your spouse and loved ones from the financial burden of having to pay off a mortgage in the event of death or disability.
Not to be confused with mortgage loan insurance
If your down payment amounts to less than 20% of the purchase price, the Canadian Mortgage and Housing Corporation (CMHC) will require mortgage loan insurance.
This means that you must pay a premium to your lender to protect them against mortgage default.
In the event of death or disability, it is the individual mortgage protection insurance that will pay off your mortgage and not the CMHC's mortgage loan insurance.
Who needs mortgage protection insurance?
Anyone with a mortgage, especially first-time homebuyers who may not have much capital.
This is also for anyone whose spouse and dependents would be unable to make the mortgage payments in case of health issues or death.
Where do you get mortgage protection insurance?
When negotiating your mortgage loan, the bank will most likely offer you mortgage protection insurance.
However, shopping around with the help of an advisor is definitely a good idea.
They will help you identify the advantages and disadvantages of obtaining mortgage protection insurance from your financial institution versus an insurance company.
For more information or for advice, call now at 1-866-225-5050.
Source: SSQ Insurance
Note: This blog post is provided for information purposes only. It is not a substitute for professional legal, financial or fiscal advice. For advice specific to your personal situation, always speak with your advisor. SSQ, Life Insurance Company Inc. cannot be held responsible for any decision made as a result of reading this blog post.
Life, health and accident insurance, and investment and retirement products are offered by SSQ Insurance and are distributed by the financial security advisors of SSQ Financial Services Firm, a subsidiary of SSQ Insurance.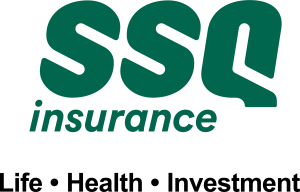 Source: Un conseil de SSQ Assurance