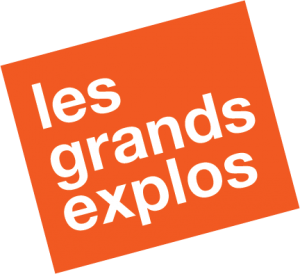 Les Grands Explorateurs, Salle Maurice-O'Bready
6 screenings for only $91.50 instead of $138 with no subscription.
REDUCED RATE for your SUBSCRIPTION to the 2019–2020 GRANDS EXPLORATEURS SEASON
From September to May, in a theatre near you, take a cultural journey to exotic destinations, showcased by talented filmmakers whose intensity and curiosity will make you see the world differently.
On the program:
Corée du Sud, pays de matin calme – with François Picard
Islande, au gré des vents – with Pierre Régior
Éthiopie, sur la piste des origines – with Patrick Bernard
Nouvelle-Zélande, au rythme de la nature – with Bertrand Lemeunier
Colombie, le nouvel eldorado – with Étienne Trépanier et Amy Arnold
Entre Danemark et Normandie, sur la route des Vikings – with Philippe Soreil
For cinephiles: two (2) special screenings available at a reduced price of $16 each, either Paris, un an au fil des saisons – with Lionel Isy-Schwart and Taiwan, l'île aux mille facettes – with Andrée-Anne Théroux
Subscribe online at
billetterie.lesgrandsexplorateurs.com/abonnement_promo
Enter promo code: FADOQ
Call Carole Morneau at 514 521-0757, ext. 236, or toll-free at 1 800-558-1002.
---
For more information
2500, boul. de l'Université
Sherbrooke Québec J1K 2R