FADOQ members: go ahead, betray your age!
11. Martin Claveau – 55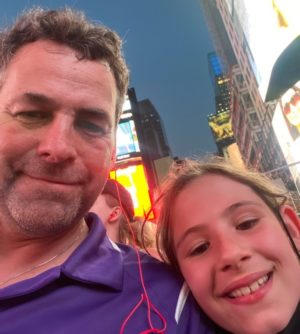 Staying Active to Prevent Decline
"When my 10-year-old daughter said to me, "Daddy, I want you to stay fit as long as possible," I knew I had to obey her.
At 55, Martin Claveau tries as much as he can to stay physically fit. A dek (street) hockey  enthusiast, he plays several times a week. It allows him to maintain a healthy lifestyle while enjoying time with friends.
Editor of the Journal Le Carrefour de Québec, Claveau believes that at his age, it is important to take care of himself. To maximize his physical activity, he decided to leave his car behind and walk to work. He also tries to eat a balanced diet.
"My father let himself go a bit when he was my age. Well, let's just say that today, he is not in the best of health," he says. "I just don't want to repeat his mistakes."
In addition to dek hockey, Martin Claveau enjoys running and downhill skiing.
"I always try to have something to do. It's important to have a good quality of life."
---
D'autres souvenirs…