Did you know ?
I'm getting the flu shot to protect my health
The flu (influenza) remains a constant concern because flu viruses change each year. Therefore, the protection offered by the flu vaccine diminishes after a few months. That's why vaccination remains the best way to protect yourself against the flu virus despite the limited effectiveness of the vaccine.
The flu shot saves lives each year. Specialists estimate that the benefits of vaccination against the flu outweigh the risks for people with a chronic illness, such as diabetes.
According to recent data:
Nearly 9 in 10 deaths caused by the flu occur among people who have a chronic illness and people aged 75 and older.
 80% of people hospitalized for the flu have a chronic illness.
People with a chronic illness are at a higher risk of having complications from the flu than healthy people. Vaccination of these people each year lowers the number of consultations, hospitalizations and deaths associated with the flu. We also know that elderly people can experience a loss of autonomy after being hospitalized for a long time for the flu.
The flu shot is offered free of charge to anyone aged 6 months and older. The vaccine is recommended to people with a chronic illness, people aged 75 and older, their caregivers and the people who live with them.
It is important to follow the health measures, such as hand washing, to prevent the flu and other respiratory viruses. The flu shot does not offer any protection against other microbes that cause the cold or other respiratory infections.
If you've never had the pneumococcal vaccine, ask for it when you get your flu shot. For adults, only one dose of this vaccine is necessary for life.
For more information about vaccination, consult your CLSC, your doctor or your pharmacist, or visit the government of Quebec's website at: Quebec.ca/vaccination.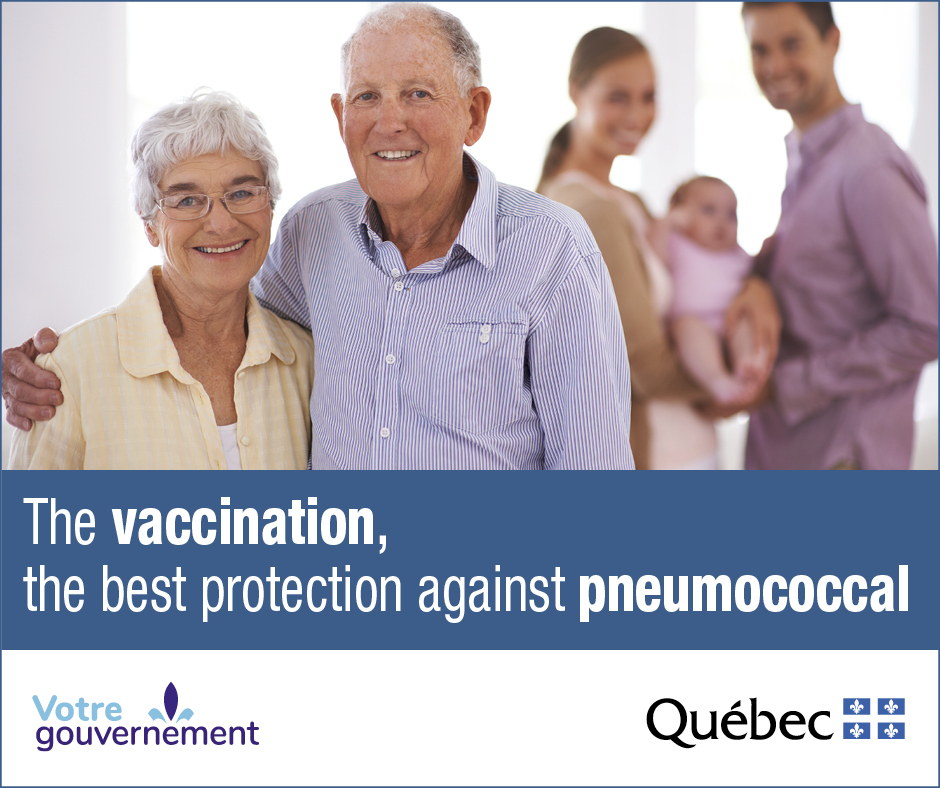 Vaccination is the best protection!