The 2021 federal budget will create two classes of seniors
"In form, it's a nice intention to help seniors out financially, but, in substance, people under 75 who are eligible for Old Age Security (OAS) get absolutely nothing," says Gisèle Tassé-Goodman, President of Réseau FADOQ, in response to the unveiling of the new federal budget.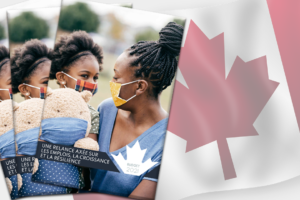 The Trudeau government has announced that seniors aged 75 and over will see their regular OAS payments increased by 10% in 2022. While Réseau FADOQ welcomes the fact that the Prime Minister is finally fulfilling his 2019 election commitment, it worries that this measure is not inclusive enough.
"By introducing an Old Age Security increase that applies exclusively to people aged 75 and over, the government is creating two classes of seniors. To avoid this divide, our organization recommended that the 10% OAS increase be extended to everyone who is eligible for this benefit, starting at age 65," says Tassé-Goodman.
Finance Minister Chrystia Freeland's first budget also calls for a one-time payment of $500 in August 2021 to OAS recipients aged 75 or older. The country's largest seniors' organization would have preferred to see this amount distributed differently.
"Instead of a one-time payment of $500 in August, it would have been better to have the 10% bonus implemented in 2021," says Tassé-Goodman.
Health care funding: assistance for provinces
Réseau FADOQ is also concerned that there is no increase in the Canada Health Transfer (CHT) funding to the provinces in the new fiscal year.
"Our organization does not understand the federal government's unwillingness to provide sufficient resources to the provinces for health care. Inadequate federal transfers hinder the expansion of access to care. And the pandemic has exposed the provinces' enormous health needs," says Tassé-Goodman.
In briefs submitted since 2019 to the Office of the Minister of Finance of Canada, Réseau FADOQ has proposed that the Canada Health Transfer (CHT) be indexed by 6% annually and that a variable be included in the calculation formula to take into account the aging population of the provinces and territories.
$3 billion for long-term care
Réseau FADOQ welcomes the $3 billion investment in long-term care. An essential investment, but one that will certainly come with strings attached.
The Réseau stresses the importance of avoiding a holdup in the distribution of these funds—crucial for long-term care and services—due to negotiations between the federal government and the provinces and territories.
Source: Réseau FADOQ