Recreational tennis tournament at the Claude Robillard stadium.
Date: Wednesday, September 1st
Time: 9 a.m. to 12 p.m. or 1 p.m. to 4 p.m.
Location: Stade Claude Robillard – 1000 Émile-Journault avenue
Cost: $20 per player
Category: All players will compete together, regardless of their level.
The teams are formed accordingly in order to have teams that are as balanced and homogeneous as possible. The organizers reserve the right to combine levels based on registrations.
Information: You must bring your racket.
Registration deadline: Friday, August 20th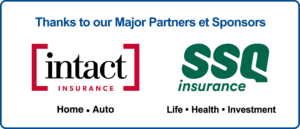 ---
To join us
Resource person : Isabelle Brault