Yoga is a thousand-year-old science that offers a whole lifestyle. An important branch of yoga is the practice of postures to maintain optimal physical health. Breathing techniques calm the nervous system and oxygenate the body. The postures, on the other hand, stimulate all of the body's systems. They relax the muscles while strengthening them, improving balance and coordination.
Dates:             Thursdays, from September 30th to December 2nd
Time:               10:50 a.m. to 11:50 a.m.
Location:         Basement of Saint-Édouard Church – 427 Beaubien East Street
Cost:                $90 – 10-week session
Dates:             Fridays, from September 24th to December 3rd (no session on October 29th)
Time:               10:50 a.m. to 11:50 a.m.
Location:         Basement of Saint-Donat Church – 6807, rue de Marseille (door C)
Cost:                $90 – 10-week session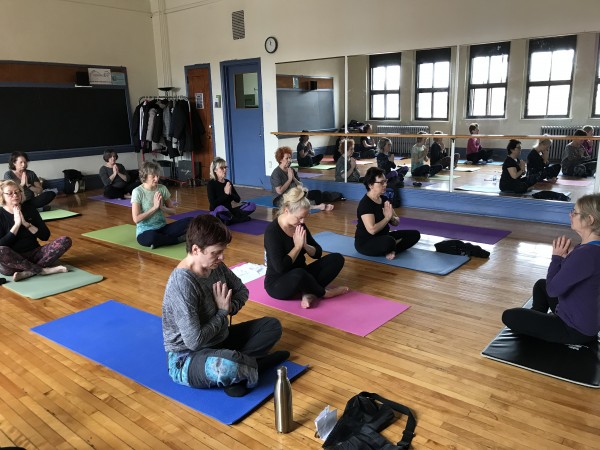 ---
To join us
Resource person : Isabelle Brault