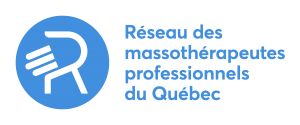 Savings to help you relax and soothe your aches and pains
10% discount on the purchase of a care of 60 minutes or more!
Members of the Réseau des massothérapeutes professionnels du Québec are offering you a discount on their services. Whether it's through an approach such as massage therapy, kinesitherapy or orthotherapy, these wellness specialists will meet your needs.
What is massage therapy?
Massage therapy is a form of manual therapy that includes a multitude of different techniques. It has many health benefits. Depending on the technique and application, massage can provide deep relaxation or relieve pain. Relaxation care are very effective in reducing the effects of stress on the body and restoring energy. Therapeutic care are increasingly used to relieve muscle or joint pain.
Depending on the reason for your consultation, the massage therapist will use one of the massage therapy techniques he or she has mastered or a combination of techniques. Some specialized massage therapists may offer you kinesitherapy, a therapy that aims to give more range of motion to the targeted body part, or even orthotherapy, a specialty for people who experience muscle pain and joint stiffness, mainly attributed to poor posture and sudden or repetitive movements.
Find a therapist
Only massage therapists in the Réseau who are listed in this directory and who display the FADOQ discount banner in their profile offer a discount to FADOQ members.
When making an appointment, mention that you are a FADOQ member and present your card during your visit. The discount is applicable on a minimum 60-minute massage therapy care.
---
For information
Réseau des massothérapeutes professionnels du Québec