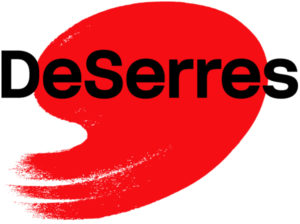 DeSerres' Creative Club
Exclusive offer for FADOQ members!
By being a FADOQ member, you can save 10% on selected items at regular price, in store and online, when you join DeSerres' Creative Club*.
Reward your creativity and enjoy all your extras!
In addition to your discount, earn points with any purchase and redeem them for the products of your choice, online or in store, at any time!
$1 purchase = 1 point
Redeem your points for discounts on your purchases:
250 points = $5
750 points = $15
1500 points = $30
5000 points = $100
Get 100 bonus points after your first purchase as a Creative Club member**
For more information, contact us by email at association@deserres.ca
*Certain conditions apply. All the details on deserres.ca or in store.
**The FADOQ member must be a Creative Club member (Association) in order to benefit from the ten percent (10%) discount. In order to use their points, FADOQ members must complete their profile on the DeSerres.ca website. You must complete your profile and make a purchase within 14 days of creating your account.
---