Programs
An overview of Apple tablets (iPads) and smartphones (iPhones)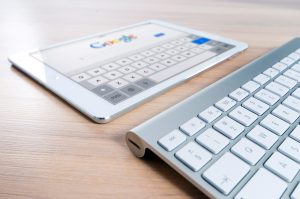 You can use your iPad or iPhone to make the most of the Internet: send and receive emails, browse the Web, use social media, take and view photos and videos, listen to music, read ebooks, play games, and more. And of course you can also send and receive calls on your phone.
First thing's first: an Apple ID
In order to use your iPad or iPhone, you first have to have an Apple ID, which serves as your user name for all your activity on Apple products. Your ID is the email address you used when you first set up your tablet. You can use it to install apps, shop from the stores installed on your tablet, access Apple support, and more.
Safari
Safari is the browser that comes preinstalled on Apple devices. You can use it to access the Internet if you have a Wi-Fi connection. On your iPhone, you can use Safari via the cellular network when there is no available Wi-Fi connection.
The Settings screen allows you to configure different Safari options. Available options depend on the device (iPad or iPhone) and the model you're using. For instance, you can:
Choose a search engine and configure your search results
Customize the display (favorites and tabs)
Block pop-up windows
Strengthen privacy and security
Clear your history and browsing data
And more
You can enable or disable different options based on your preferences and browsing habits. You will notice that Google is set as the default search engine, although you can press the arrow to switch it to Bing, Yahoo, or another option.
The device prompts you to either block or enable cookies. If you enable them, cookies will be saved to your device to store your browsing preferences (e.g., English or French).
To ensure your device works properly, you should regularly clear your browsing history. Press the option Clear History and Website Data. A window will open informing you of the consequences of your action and asking you to confirm or cancel.
Siri
Siri is a smart personal assistant who can help you do a lot of different things. All you have to do is ask! If Siri needs more information, she will ask follow-up questions. You can speak to Siri naturally, as you would to anyone else. Not only will she understand what you say, she'll understand what you meant to say. She can even respond!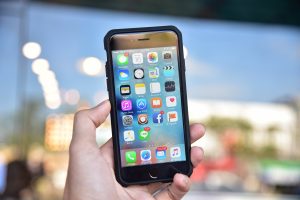 Some things you can ask Siri to do: send messages, set an alarm, make a FaceTime call, find a business, get directions, schedule reminders, or search the Web. And Siri can access the information in your contacts, music library, calendars, etc., so she can respond more accurately when you ask her to do something for you.
---
FADOQ.ca workshops: Sign up today!
To learn more, register for the Tablettes et téléphones Android class offered by Ateliers FADOQ.ca. Contact your regional office to find out if the class is offered in your region. For detailed information on the class content, see the table of contents of the participant's workbook.