Our clubs and programming
Réseau FADOQ includes 701 clubs across the province. These spaces for leisure, fun, support, and togetherness are still fulfilling their original role of reducing loneliness among seniors by providing a social network and a host of options for staying active.
FADOQ – Région Rive-Sud-Suroît has 56 clubs across 7 sectors.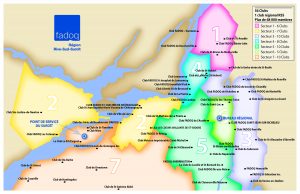 Sectoral representatives