Did you know ?
4 reasons to opt for a financial plan that's tailor-made for you…and free!
By Beneva inc.
You can't improvise when it comes to financial planning. That's why it's important to receive proper guidance when you decide to devise a financial plan. That's where an financial security advisor comes in.
A financial plan is the ultimate tool for sound finances, whether it's for savings, insurance, assets and liabilities or retirement.
It must be tailored to your personal situation because each person is unique and has different goals.
1. Plan your retirement
Each dollar you save brings you a step closer to the retirement of your dreams.
The sooner you think about planning for your retirement, the better off you will be. Here are a few approaches you can take to make it happen:
Properly plan for the disbursement of your RRSP, TFSA and your pension plan, if you have one
Divide the income from your investments and government benefits between the spouses
Delay your Old Age Security pension application and Quebec Pension Plan benefits.
With an advisor by your side, you can plan your retirement wisely and cover all your bases.
2. Rebalance your insurance portfolio
Your children have left or are on the verge of leaving home. You are a few years from retirement and you wish to maximize your savings. Your home is finally paid off and you are now mortgage-free. You are single after years of living with your spouse.
These are just a few scenarios that can make you review your life insurance coverage.
You might be interested in exploring the three types of individual life insurance:
You can also take this opportunity to review the amount of insurance, the contract term and the benefits.
If you have group insurance, remember to take measures to make sure you're covered after your plan terminates when you retire.
3. Protect your retirement plan
It would be less than ideal to dip into your savings funds because an unforeseen event, such as an illness or the loss of a job, occurs and you still need a regular income.
The emergency fund and critical illness insurance are excellent strategies that prevent you from dipping into your savings while still helping you maintain your standard of living.
Financial experts estimate that you should have the equivalent of up to six months of your net salary in an emergency fund.
As you juggle saving the amount you need and your tolerance for risk, it's important to develop a strategy for your savings. This is where a financial advisor comes in to help guide you through the process.
4. Plan your estate
Planning your estate starts with a personal balance sheet that includes your equities, investments and debts.
This is an important step in determining what you intend to do for your loved ones.
Help from an advisor is vital, especially if you wish to reduce the amount of taxes to be paid by your estate.
Don't forget about drafting a mandate in case of incapacity in the event you are no longer able to manage your property.
It's time to get yours!
It's never too late to get a tailor-made financial plan or make changes to it if your personal situation has changed.
As a Réseau FADOQ member, you can get an interesting rebate for an accident or illness insurance.1
Plus, your financial plan is free. To discuss it with an Beneva financial security advisor, call 1 866 225-5050.
1. Membership card is mandatory. Terms and conditions apply to all rebates and privileges and may be changed without notice. Cannot be combined with any other offer and do not apply to previous purchases.
---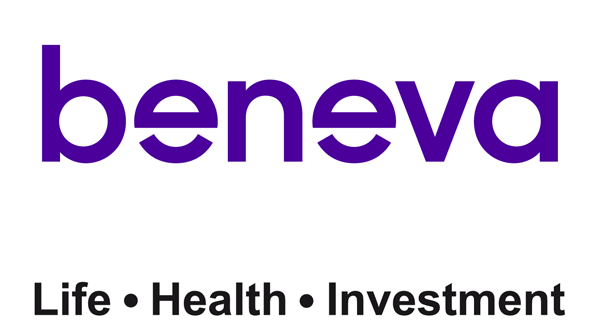 *Beneva designates Beneva Inc., Financial Services Firm.
Note: This document is provided for information purposes only. Under any circumstances, it should not be considered as financial, legal or tax advice. For advice on your personal situation, speak to your advisor. Beneva Inc. cannot be held responsible for any decision made as a result of reading this blog post.
Life, health and accident insurance, and investment and retirement products are offered by Beneva  and are distributed by the financial security advisors of Beneva Inc., Financial Services Firm .
Source: Beneva inc.*