The campaign is up and running!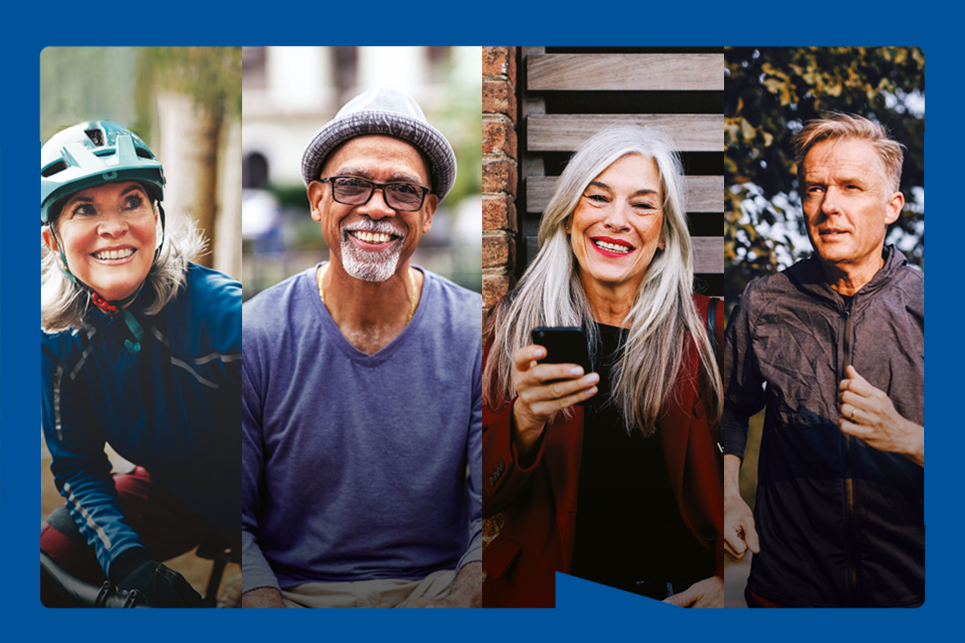 Réseau FADOQ launches its "Go ahead, betray your age" campaign, which debunks certain myths about people aged 50 and over, is now underway.
For over 50 years, our organization has been active in promoting the 50 and over age group's social contributions and in fighting ageism. With this campaign, now back for a third year, we are challenging negative attitudes toward aging in an original way, while reminding people of the wide range of activities and discounts we offer.
Orchestrated by the Tam-Tam agency, this campaign will be broadcast on the major Quebec television networks. It will also appear on digital platforms and in shopping centres.
Ads for the small screen and social media
Multidisciplinary director Philippe Grenier created the two video ads for this campaign, produced by Romeo & Fils. Recognized for his cinematographic artistry, his mastery of storytelling and evocative settings, he presents two 15-second clips portraying a confident, active and assertive woman and man over 50.
Members who betray their age
For a second year, we're spotlighting FADOQ members who, in their own way, betray their age. We currently have a dozen testimonials.Two new portraits will be added each week. And if you missed them, discover our 20 inspiring testimonials from 2022.
The country's largest seniors' organization hopes that this message will encourage a more positive and inclusive attitude towards people aged 50 and over. After all, there's no shame in being older.
With 550,000 members, Réseau FADOQ is more than ever committed to serving people aged 50 and over!
Go to the campaign page
Source: Réseau FADOQ