History of the network
Réseau FADOQ: An essential leader
Réseau FADOQ's success story spans almost half a century. In 1970 Fédération de l'Âge d'or du Québec—now Réseau FADOQ—was founded to reduce feelings of loneliness, insecurity, and inutility among seniors. Mission accomplished! Membership has grown from 50,000 to over 535,000!
The past five decades have been marked by resounding victories for seniors' rights, including hard-won achievements like the repeal of support obligations for grandparents, the abolishment of accessory costs, and more. Not to mention big FADOQ events like the Jeux FADOQ, which has been attracting upwards of 1,200 participants for over a quarter century! Over the years we've also seen the impact of key programs such as Viactive, Roses d'Or, and Ateliers FADOQ.ca as well as win-win agreements with major partners.
The best thing about our story is the combination of our commitment to our core values and the constant evolution that has helped the network meet the needs of its changing membership. That's the source of the network's power, which provides hope for a bright future for all people age 50 and over.
1962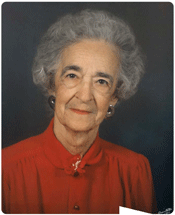 On March 3, 1962, when social worker Marie-Ange Bouchard first brought a group of retired men together in Saint-Jean-sur-Richelieu, she had no idea how big the Age d'Or movement would become.
Eight years later, when Fédération de l'Âge d'or du Québec—now Réseau FADOQ—was founded, there were already 500 clubs and over 50,000 members across Quebec.
As the history of Réseau FADOQ shows, that was only the beginning.
---
The 70s
1970
Chair: Jean-Paul Ramsay 1970-1973
1971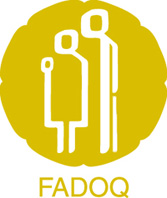 Réseau FADOQ gets its first logo, designed by P.E. Poitras in Quebec City. The cane is removed in 1998. In 2007, both the logo and the membership card get a facelift. The new stylized typographical approach focuses solely on the acronym FADOQ.
1973
Chair: Louis Coderre 1973–1975
1975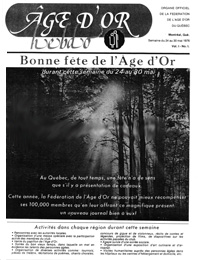 Chair: Wheeler Dupont 1975–1976
Âge d'Or Hebdo, the precursor to Virage, is launched. It's the first in a long series of guides, books, and periodicals published by Réseau FADOQ, including Le Guide de l'intergénération, Le Guide de l'Âge d'Or, Au goût du jour, and Nos 100 meilleures recettes.
1976
Chair: Georges E. Jutras 1976–1978
1978
Chair: Patrice Tardif 1978–1982
Réseau FADOQ starts managing Loto-Québec kiosks to generate funding for all levels of the organization. The Provincial Secretariat also submits multiple applications for government funding, leading the federal government to create the New Horizons program, which is still supporting regional networks and clubs to this day.
---
The 80s
1982
Chair: François U. Roux 1982–1984
1984
Chair: Rose-Aimée Leblanc 1984–1990
1986
Réseau FADOQ and Groupe Voyages Québec work together to offer packages designed specifically for seniors.
1988

Réseau FADOQ is proud to partner with Kino-Québec to create and deliver the Viactive physical activity program for seniors. Viactive aquatique is created 10 years later.
---
The 90s
1990
Chair: Philippe Lapointe 1990–1995
The idea of creating a province-wide sports event for people age 50 and over comes to fruition in 1992, with the first Jeux FADOQ in Orford. The event focuses on the pleasure of being active and still now attracts some 1,000 participants from across the province.
1992
Réseau FADOQ signs an agreement with AXA and SécuriGroup to offer its members insurance products and financial services tailored to their needs. The agreement provides relief for members who weren't otherwise able to purchase life insurance.
1995
Chair: Jean-Marie Marcotte 1995–1997
After actively campaigning to end grandchild support obligations for grandparents, Réseau FADOQ succeeds in having the clauses removed from the Civil Code of Quebec.
1997
Chair: François Legault 1997–2003
1998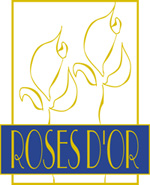 The ROSES D'OR pilot projects are in full swing and lead to province-wide implementation of this assessment program for private seniors' residences.
The Qualité Logi-Être program is another Réseau FADOQ initiative aimed at improving quality of life for people living in private seniors' residences.
1999
Nearly 10,000 people fill the Molson Centre on November 2, 1999, for a big show presented as part of the International Year of Older Persons. It's hosted by Clémence Desrochers and Lise Dion.
---
The 2000s
2000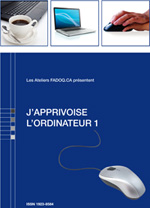 Réseau FADOQ helps introduce seniors across the province to new technologies with Ateliers FADOQ.ca, customized training sessions, and more, all offered at affordable prices. In 10 years, over 6,000 members are introduced to computers, the Internet, Microsoft Word, digital photography, Excel, and even multimedia!
2003
Chair: Ernest Boyer 2003–2009
2007
In keeping with its focus on altruism and intergenerationality, Réseau FADOQ partners with Opération Enfant Soleil to support sick children in Quebec. It contributes nearly $200,000 over four years. Over the years, Réseau FADOQ has supported a number of causes through Fondation de l'Âge d'Or, Fonds FADOQ, and other means, including research on diseases related to aging, Maison des greffés du Québec, victims of the earthquake in Haiti, and more.
2009
Chair: Jean-Claude Grondin 2009–2012
---
The 2010s
2010
Réseau FADOQ launches a nation-wide campaign to increase and simplify the Guaranteed Income Supplement.
Protests, petitions, and a FADOQ GIS hotline are set up to get things moving!
2011
Réseau FADOQ is appointed as Canada's sole representative on the UN committee for the International Convention on the Rights of Seniors. It's well-deserved international exposure for the network.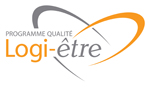 On October 11, Réseau FADOQ launches the Qualité Logi-être program, a voluntary assessment program that rates the human and physical environment in private seniors' residences. This unique program is rolled out in conjunction with government certification to promote continuous improvement for the benefit of residents.
2012
Chair: Cécile Plourde 2012–2013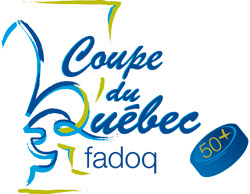 Réseau FADOQ shows its appreciation for our national sport by organizing its first provincial hockey tournament, Coupe du Québec 50+.
The event is held at the prestigious Bell Sports Complex in Brossard, the Montreal Canadiens' official training complex.
2013
Chair: Maurice Dupont 2013–2019
The social contract is launched!
A press conference is held to announce a major campaign: a social contract for good quality of life for all seniors. Seven companies and organizations are the first to sign it, committing to implementing measures that benefit seniors across their organizations.
Virage hits the web!
FADOQ members can now read Virage online. Select articles from the print magazine, exclusive items, a wide variety of recipes, games, exclusive online contests, and more are available at www.viragemagazine.com.
The social contract receives unanimous support
International Seniors Day 2013 is a historic moment: representatives of the four main political parties sign the social contract at a press conference at the National Assembly. It's a rare example of unanimity on an important social issue.
2014
Mouvement Bouton argenté gets off the ground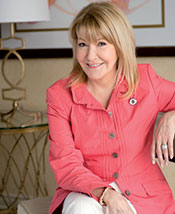 Réseau FADOQ spokesperson Louise DesChâtelets and a number of guests gather to launch the inaugural Mouvement Bouton argenté. The awareness campaign is effective: thousands of people wear the symbol of good quality of life for seniors and sign the social contract.
Silver buttons on display at the National Assembly
MNAs are proud to wear silver buttons in the National Assembly to commemorate National Seniors Day. In October, municipal governments in Montreal and Quebec City sign Réseau FADOQ's social contract. Other large municipalities like Laval and Lévis follow suit.
MéningesJeux are here!
Bridge, cribbage, 500, and military whist sharks converge on Drummondville for the first MéningesJeux event. The event is a resounding success and will be back in 2015.
2015
Government pulls back on its CHSLD rate hike
After announcing a monthly CHSLD rate hike that was greater than inflation, the government of Quebec pulls back as a result of efforts by Réseau FADOQ and others. Réseau FADOQ condemns the government for its lack of engagement and the clear shift towards privatization of care for seniors suffering from serious loss of autonomy.
2015 convention: 100% well-being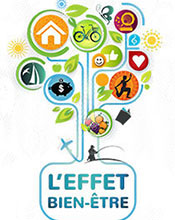 Well-being is the buzzword at the 2015 FADOQ convention in Gatineau, where 180 delegates participate in small group discussions, well-being priority sharing, talks on well-being, and workshops on enjoying life's pleasures. The network's 45th anniversary is celebrated at the banquet.
2016
No more accessory costs
Réseau FADOQ and a number of other organizations denounce the government's decision to legalize accessory costs in Quebec's healthcare system, a source of overbilling that hits seniors especially hard. The issue becomes a priority for the network, which resolves to do everything in its power to force the government to back down.
Réseau FADOQ launches maind'oeuvre50+.com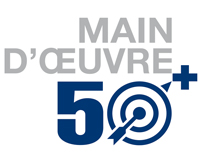 Réseau FADOQ launches the maind'oeuvre50+.com program, a web portal with a search engine that matches workers age 50 and over with employers interested in hiring them. In just a few months over 3,000 candidates register.
2017
Happy 25the birthday, Virage!
The first issue of Réseau FADOQ's official magazine is published in April 1992. The milestone is celebrated during the FADOQ convention.
Pickleball becomes part of Jeux FADOQ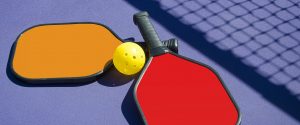 Alma welcomes 1,500 participants for the 26th provincial Jeux FADOQ. Over 15,000 seniors had participated in the regional Jeux FADOQ. Pickleball is the newest event.
No to bullying!

The bullying component of the Senior-Aware program is launched with two videos that are shown at free sessions across Quebec.
Winds of change in Abitibi-Témiscamingue
After a five-month break, Réseau FADOQ is back in Abitibi-Témiscamingue, with a new regional office and Executive Director.
2018
Jackpot: Half a million members
Réseau FADOQ surpasses half a million members for the first time in its history. By the end of 2017–2018, there are 508,694 FADOQ members.
Walk in a senior's shoes at the Dans la peau d'un aîné workshops
These workshops on proper care for seniors are launched and attract 5,000 attendees in the first year.
Keep moving with the Les Grandes Marches hiking events!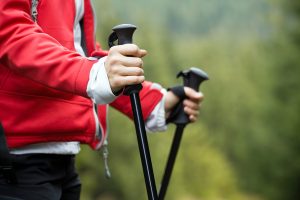 There's a new way to age actively with the first of FADOQ's eight Les Grandes Marches hiking events in 2018.
Good news from the UN
Réseau FADOQ succeeds in getting Canada on board with the draft UN Convention on the Rights of Older Persons.
FADOQ in the spotlight in Toronto
Réseau FADOQ is a key partner of the first International Federation on Ageing Global Conference to be held in Canada.
2019
Gisèle Tassé-Goodman re-elected president of Réseau FADOQ
FADOQ's charity fund
This initiative aims to ensure long-term sustainability for the network's programs and activities.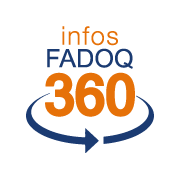 New! Fadoq 360 information sheets
Inspired by questions raised in calls and emails to Réseau FADOQ, each sheet covers a topic and provides answers to the most frequently asked questions based on reliable information sources..
Record number of participants in FADOQ Games
The 28th edition of the FADOQ Provincial Games, which took place from September 17 to 19 in Trois-Rivières, will not soon be forgotten.   And for good reason: we saw a  record number of participants, with 1,860 registrations.
You can now browse through Virage on line
Introducing a new privilege for FADOQ members: a complete digital edition of Virage at viragemagazine.com
---
The 2020s
2020
Réseau FADOQ turns 50.
COVID-19: FADOQ in crisis mode
Implementation of new procedures, concerning membership and renewal, communications, recreation, etc.
100,000 check-in calls to members aged 70 and over.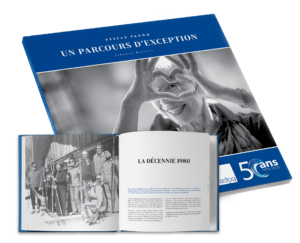 Publication of a book on Réseau FADOQ – Un parcours d'exception
This book tells the fascinating story of our organization, from the moment its founder, Marie-Ange Bouchard, had the idea of creating the first golden age club to address seniors' loneliness and boredom. This souvenir book bears witness to the spectacular evolution of the FADOQ network, highlights its 10 greatest achievements over the years, and includes the history of the 16 FADOQ regional groups.
2021
Renewal of the partnership with Intact Insurance
The agreement between Réseau FADOQ and a long-standing major partner will be effective until 2025. A partnership of over 30 years.