Did you know ?
4 reasons to start shopping for winter tires
Summer's over, but you'll probably spend the next few days enjoying the last hints of warmth. So why shop for your winter tires now?
The answer to this simple question: because it's the right moment.
You know that you do not have to wait for the first snow to think about it. But why now? There are four good reasons to do this:
The availability
If you drive in a popular car, or a sales champion truck like the Ford F-150, it's a safe bet that the size of your tires is very popular. So be sure to quickly find the size that you will be needing.
If you are dealing with a particular garage, the wait can be long if you delay too much. If you do business with specialists like Blackcircles, for example, you increase your chances of success. They have access to more than 30 distribution warehouses, and can more easily find the exact size you need.
The prices
For any product, buying in peak season is the best way to pay the full price. Buying at the beginning of the season becomes advantageous because prices are at their lowest level. And because tire manufacturers know they have to start their season on a good mood. They take that opportunity to create unique discounts, which should not be missed.
Because your car is new
Summer, and the beginning of autumn, is one of the most active seasons in the world of car sales. When you buy or take delivery of your vehicle, take advantage of it to get the winter tires that will fit like a glove.
You do not have to deal with the car dealer. But this is the best time to shop online for example. Even if your dealer offers winter tires, they may be of lower quality. Ask for a discount on the purchase, and take advantage of this amount to shop for better tires.
Because you can adapt
By consulting specialists, you can choose to change the size of your tires (and rims), while respecting the manufacturer's standards of your vehicle. And by not compromising your security. But for that, it takes time.
By planning ahead, you'll have the time to confirm the size you need, find the wheels that fit into your budget, and have the installation done by a specialist.
So, what are you waiting for? At your keyboards to shop your winter tires!
Discover the top 10 winter tires for safe driving:
Michelin X-Ice Snow: Engineered to conquer the harshest winter conditions, this tire offers exceptional grip on ice and snow. Its advanced technology ensures confident driving.
Continental Viking Contact 7: With aggressive tread design, this tire ensures superior traction on snow and ice. Its robust construction makes it an ideal choice for demanding Nordic conditions.
Bridgestone Blizzak WS90: Thanks to its multi-cell technology, this tire provides optimal grip on slippery surfaces. Its remarkable braking and handling performance make it an excellent winter choice.
Michelin Pilot Alpin 5: Winter tire for high performance vehicles. Original equipment for Mercedes, Audi and BMW. Incredible traction on snow and ice. Superior braking power.
Pirelli Winter Sottozero 3: Blending performance and safety, this tire offers excellent grip on winter surfaces. Its asymmetrical design ensures precise handling.
Pirelli PZero Winter: High-performance winter tire, certified for Audi, Porsche, McLaren and Mercedes-Benz vehicles. Phenomenal grip levels even in the snow. Comfortable and quiet driving experience.
Continental WinterContact TS860S: Winter tire for passenger vehicles. Maximum traction on snow and ice. Excellent road holding and handling. Shorter braking distances.
Pirelli Scorpion Winter 2: Winter tires that excel on snow. Superior performance on snowy and wet roads. Quiet drive. For luxury SUVs.
Toyo Observe GSi-6 HP: A high-performance winter tire designed to provide superior traction and control in cold and snowy conditions. It incorporates advanced technologies that enhance grip on icy surfaces and ensure responsive handling on wet and slushy roads.
Bridgestone Blizzak DM-V2: Winter tire for SUVs, crossovers and trucks. Phenomenal traction in the snow. Excellent braking on ice and snow. Great value for money.
---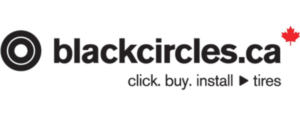 See the discount offer
Source: Marc Bouchard - Blackcircles.ca