Join the 535,000 FADOQ members!

$30 for 12 months or $50 for 24 months
Why be a FADOQ member ?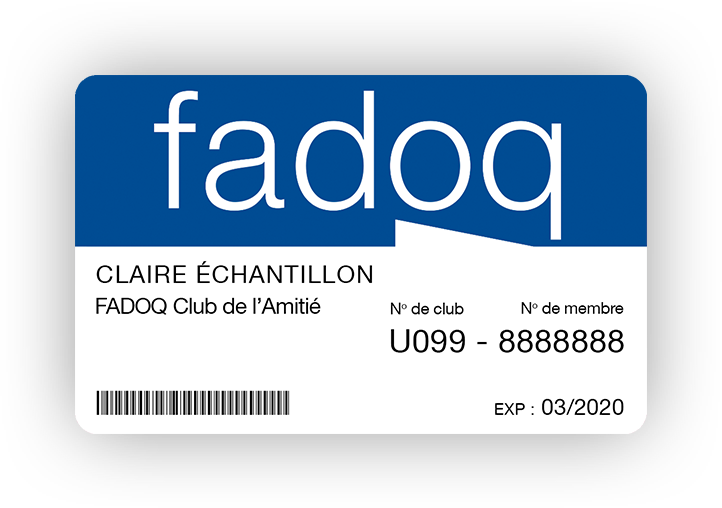 Notice: The cost of membership in a local FADOQ club may vary.
You must allow 4 to 6 weeks for the receipt of your FADOQ card.
Other ways to renew or become a member ...

By mail
Complete the paper form
Click here to download
Print it and sent it to the following address :


FADOQ - Region Richelieu-Yamaska
FADOQ - Région Richelieu-Yamaska, 2775 av Bourdages N
Saint-Hyacinthe, QC J2S 5S3

By phone
Call us at
1 800 828-3344

In person
All offices and clubs are closed until further notice. However, regional office staff are teleworking and ensuring prompt follow-up to emails and calls.