Pierre Harvey named ambassador of the Canada 55+ Games 2024 in Québec City
The Canada 55+ Games 2024 in Quebec City, organized by Réseau FADOQ in collaboration with the Québec City and Chaudière-Appalaches FADOQ regions and the Ville de Québec, announced at a press conference that internationally renowned Canadian Olympic athlete Pierre Harvey is joining the venture as ambassador.
Réseau FADOQ is extremely pleased that Pierre Harvey, whose career has been an inspiration to all Canadians, is joining his voice to ours for this event," said Réseau FADOQ President Gisèle Tassé-Goodman.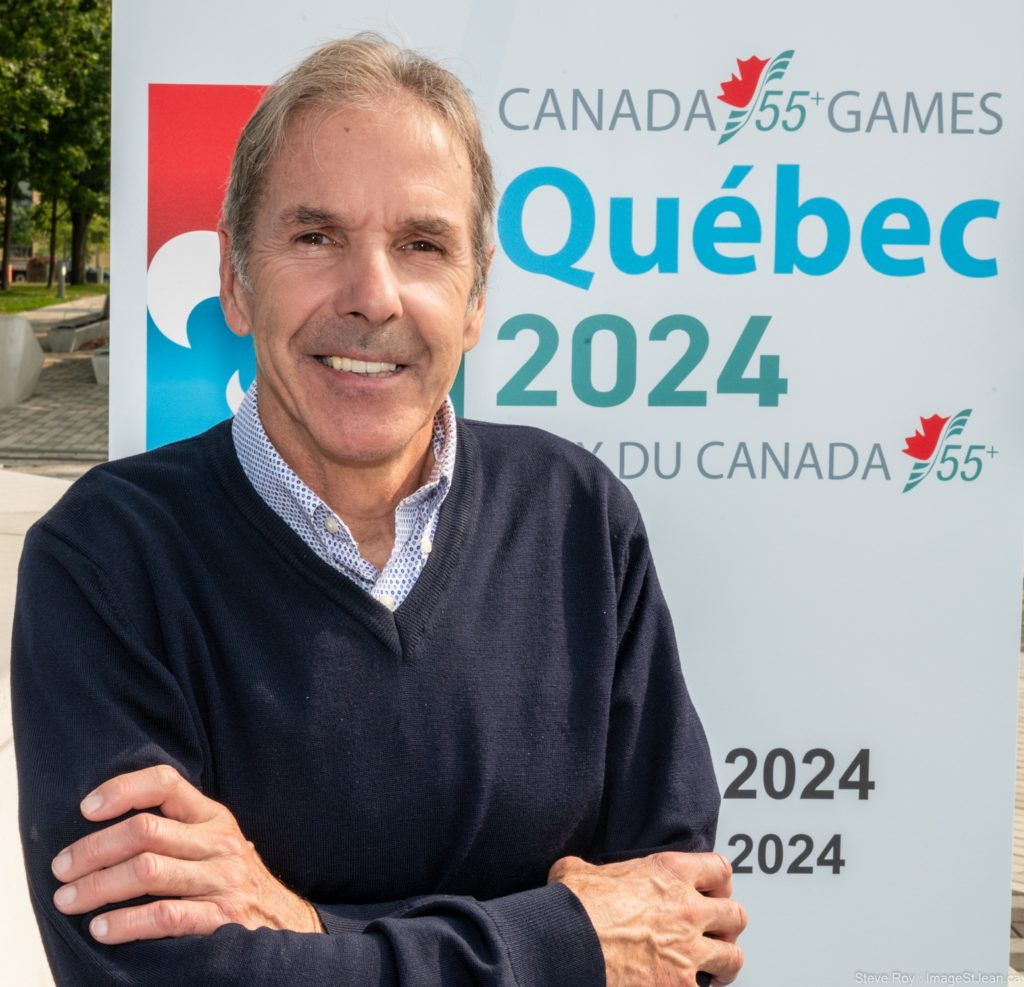 "I accepted the organizers' invitation to become an ambassador because I believe that physical activity is essential to seniors' well-being. Sports has always been a priority for me. I hope that my presence, and that of many other athletes at these Games, will encourage people to be more physically active, surpass themselves and, by the same token, to feel better and improve their fitness as they age," declared Pierre Harvey, ambassador of the Canada 55+ Games in Quebec City.
Pierre Harvey is a high-level athlete who has competed in both the Summer and Winter Olympic Games. He represented Canada in road cycling at the 1976 Montreal and 1984 Los Angeles Olympic Games, and in cross-country skiing at the 1984 Sarajevo and 1988 Calgary Olympics. He was the first Canadian to win a gold medal in cross-country skiing at a World Cup event in March 1987, and went on to win three more. He retired from competition in 1989.
The Canada 55+ Games, that takes place from August 27 to 30, 2024, have also put their website online, with all the relevant information for athletes and the public.
READ ALSO :
Source: Réseau FADOQ