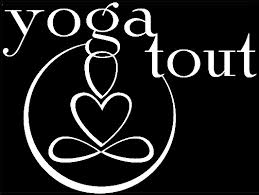 Chair Yoga
Chair yoga is based on traditional hatha yoga. The chair becomes an accessory to allow participants to properly position themselves and to be able to practise yoga in a safe and adapted way. Some postures are performed in the sitting position while others are performed while standing with the support of the chair.
Dates:             Thursdays, from September 30th to December 2nd
Time:               9:30 a.m. to 10:30 a.m.
Location:         Basement of Saint-Édouard Church – 427Beaubien Street East
Cost:                $90 – 10-week session
Dates:             Fridays, from September 24th to December 3rd (no session on October 29th)
Time:               9:30 a.m. to 10:30 a.m.
Location:         Basement of Saint-Donat Church – 6807 rue de Marseille (door C)
Cost:                $90 – 10-week session
---
To join us
Resource person : Isabelle Brault