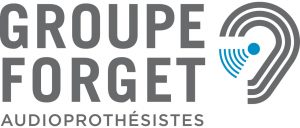 Groupe Forget
Groupe Forget, Audioprothesists
Groupe Forget, Audioprosthetists is Quebec's largest hearing healthcare network. Trusted by doctors for over 30 years, it now has over 90 clinics across the province. Click here to find a clinic near you.
Maestro hearing health program*
Save 25% on batteries
Groupe Forget rewards cardholders save 50% on batteries
Save 25% on Groupe Forget rewards card renewal
Save 10% on accessories and repairs
*Offers ends on January 1, 2021. These exclusive offers cannot be combined with any other offer or promotion and exclude hearing aids covered by government programs. Some restrictions apply. See clinic for details.
Other Groupe Forget rewards
Save $150 or $225 on maintenance kits
Offer excludes hearing aids covered by government programs. Cannot be combined with any other offer or promotion.
First consultation free
During your first appointment, the audioprosthetist will take the time to get to know you and better understand the reasons for your appointment. Depending on your needs, they may recommend that you see an ear, nose, and throat (ENT) specialist or an audiologist to get all necessary information for a full hearing assessment. Appointment scheduling is offered free of charge.
Our satisfaction guarantee
Ask about our satisfaction guarantees at one of our clinics.
Organizations that cover hearing healthcare
Groupe Forget is recognized by Quebec's health insurance board, CNESST, Veterans Affairs, and private insurance companies.
Sectors: Drummondville and Victoriaville
---