FADOQ-CQ VIDEO CONFERENCING
Important informations
Cost : Contact participating clubs

DON'T MISS A SECOND!
Video conferencing allows you to go to a FADOQ club room to attend talks, training sessions, and workshops led by a remote trainer, but makes it feel like you're all in the same room. You'll be able to see and interact with the facilitator and attendees from other FADOQ clubs on screen anytime!
---
To register, contact the manager of any club signed up for video conferencing.
2019 FALL PROGRAM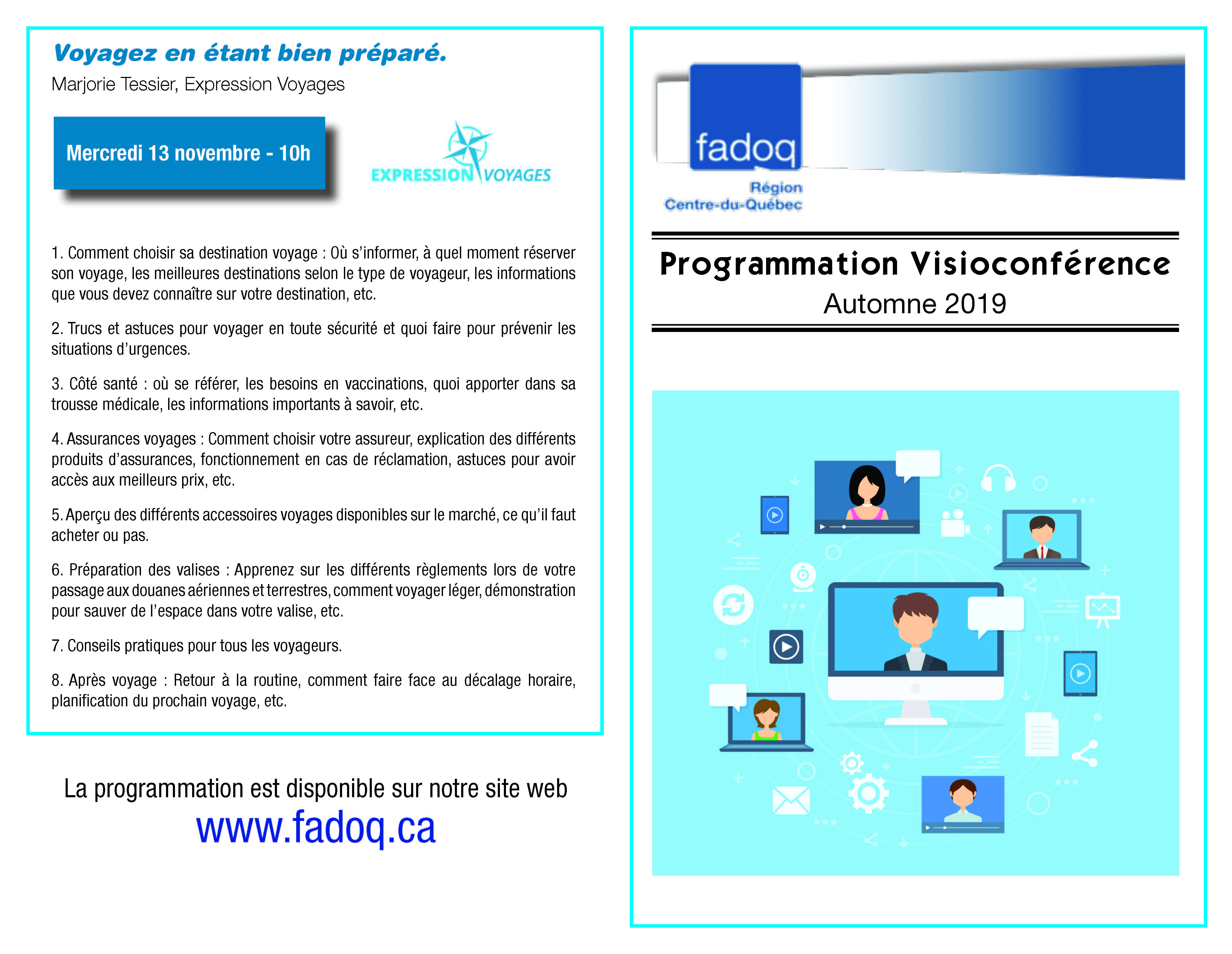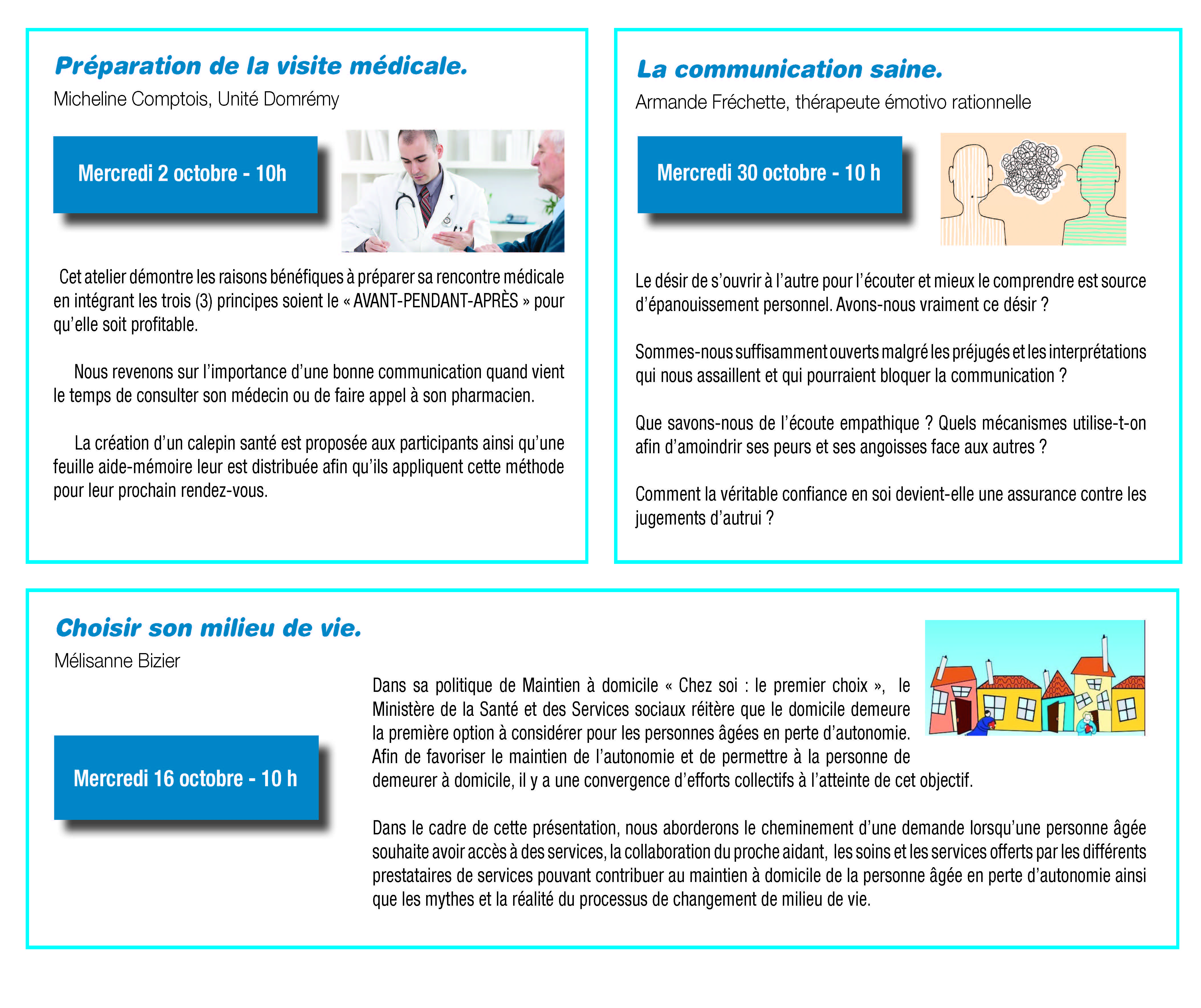 ---