Did you know ?
Massage therapy? Yes, I do!
Massage therapy is a form of natural therapy that combines different techniques and maneuvers such as kneading, effleurage, friction, tapping and vibration. Generally practiced with hands, elbows and even sometimes feet, this type of care is suitable for almost all clienteles, regardless of the patient's age or general condition. Massage therapy is the modern and structured version of touch therapy. It is for this reason that it is practiced in an ethical and professional setting.
Benefits of massage therapy
There are several reasons to make an appointment with a massage therapist. In addition to providing a state of relaxation and relaxation, massage therapy is increasingly used to relieve muscle tension and to prevent the development of muscle or joint problems. Although some use combinations of techniques, we can distinguish between two broad categories of massage therapy care: relaxation and therapeutic care.
Relaxing care
The relaxing massage brings the body into a state of deep relaxation. By acting on the nervous system, massage helps to reduce the effects of stress on the body and is a source of energy and comfort, both physically and morally.
Therapeutic care
Therapeutic treatments are increasingly being used to relieve pain caused by muscle tensions and to prevent the development of physiological problems of muscle or joint order. There are several techniques to relieve the disadvantages of arthritis, osteoarthritis and rheumatism. By working on fascias and muscular chains, tension and spasms, therapeutic massage reduces pain and discomfort.
Different types of massage
There are several types of massage depending on the goal. A massage therapist can use one or more techniques combined to meet the needs of his or her clientele. These techniques include Californian massage, shiatsu, amma massage and Swedish massage, which is one of the oldest and best known.
Receiving regular massage therapy helps maintain a good quality of life. They help reduce the effects of stress on the body and relieve musculoskeletal pain. Massage therapy offers physiological and psychological benefits that are now well known and recognized.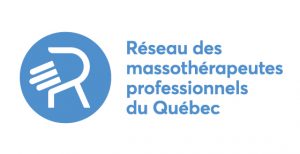 Source: Réseau des massothérapeutes professionnels du Québec