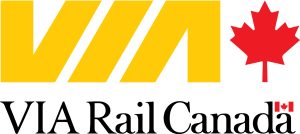 VIA Rail's summer promotion!
FADOQ members benefit from a 20 %* off  in the Québec-Windsor Corridor.
To obtain the discount:
The member must use the promo code (see below). The fare will be automatically adjusted if the trip meets the conditions of the offer.
*Conditions:
– Applicable on all trains in the Corridor Québec-Windsor
– Applicable on all fares except on the Escape fare.
– This offer is not valid on Fridays and Sundays.
–  Cannot be used to travel between September first to September 6, 2022.
– Exchange done after August 10, 2022, will be done at the best available regular fare.
Booking Period: Between July 20 and August 10, 2022, inclusively.
Travel Period: Between August 3, 2022 and September 29, 2022.
Applicable on the following fares: Economy, Economy Plus, Business and Business Plus.
Minimum fare, exchange, and refund: As per fare plan conditions
Other Standard Conditions:
Cannot be combined with any discount which request a discount code. Fares, discounts, conditions, and schedule are subject to change without notice. This offer does not apply to group travel or tickets issued by tour operators. New bookings only. Valid for fadoq – CR only. All conditions of CR – fadoq apply.
Offering a sensible route to travellers
10% discount* on our best rates at the time of booking
This discount is offered to members; invite your family or friends to travel with you. Each member is entitled to bring along three additional travellers. They will also enjoy the discount.
LATEST VIA RAIL OPERATIONS UPDATE IN RESPONSE TO COVID-19
A Trip to the Maritimes Aboard the Ocean with VIA Rail Canada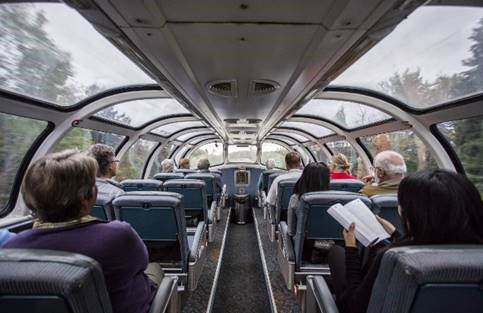 VIA Rail invites FADOQ members to discover the Maritimes by train. With outstanding service, along with the famous Maritime hospitality, the Ocean provides a link between Montreal, Moncton and Halifax. This overnight train departs three times per week (both outbound and return) and offers an ideal way to visit the Atlantic region. Wi-Fi is free in the service car; electrical outlets are available and cell phones are allowed at all times! Travellers who choose the Sleeper Plus Class during the high season will also receive an opportunity to experience a Maritime Learning Experience, offering a series of presentations on the region's history and culture.
Two classes are offered:
Sleeper Plus: Includes on-board accommodations in a comfortable cabin for 2 with private bathroom, exclusive access to the Park Car where you can meet new people under the panoramic dome, or simply admire the scenery as it unfolds, three-course meals including regional specialties and Canadian wines and, from mid-June to late October, a Maritime Learning Experience.
Economy Class: Travel at a low price in a friendly atmosphere and comfortable, spacious seating. Travellers enjoy access to the service car to socialize or relax while enjoying a meal, snack or drink at affordable prices.
For those that seek adventure, discovery or new people to meet while enjoying a memorable experience, the train has it all; simply pack your bags and bon voyage!
To learn more, visit viarail.ca and discover the Maritimes!
Whatever your preferred reservation, always have the promotional code on hand.
Please note that a $20 minimum fare will apply.
* This discount does not apply to the Escape Fare or the Prestige Class.
You must provide your member number to take advantage of this discount
To take advantage of this discount:
---