FADOQ members: go ahead, betray your age!
4. Olivette Rousseau – 80
Giving Back to Others
Olivette Rousseau has just turned 80. Throughout her life, the Trois-Rivières native has sought to spread goodness around her and age is no impediment to this mission.
For the past few years, Ms. Rousseau has provided wellness, self-esteem and self-confidence workshops for adults.
"Deep down, I'm still a child," she says. "I'm very curious, I love life and I love giving back to others."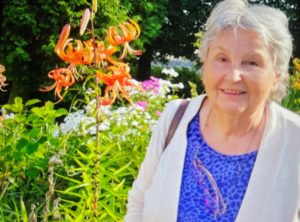 Brimming with plans for the fall, the octogenarian intends to hold small group discussions on dreams. She would also like to volunteer at Maison Albatros, a palliative care centre in Trois-Rivières.
"I consider myself lucky to be in good health. I like having no obligations and enjoying my freedom. When you get to be 80 years old, you take more time to observe, admire nature. And of course, I enjoy the time spent with my lovely grandchildren. They have so much energy and things they want to tell me. They are precious and I adore them."