Did you know ?
Retirement in the time of COVID-19
This article is a courtesy of our partner SSQ Insurance.
Is market volatility caused by the COVID-19 pandemic forcing you to rethink your retirement plans?
You're a few months from retirement
Should I liquidate my portfolio when the stock market drops?
It may seem tempting to sell your shares in a plunging stock market.
It's best to stay level-headed, however, and not let panic dictate your retirement strategy.
Instead, see it as an opportunity to review your portfolio with your financial security advisor.
This is all the more important if you must stop contributing to your RRSP because you will be 71 soon.
You're a few years from retirement
Here too, don't let your emotions get the better of you – stay calm and be analytical.
Talk to your financial security advisor to determine whether you should change your investment strategy in order to meet your objectives.
Stay the course, be disciplined and maintain your retirement plan. Investing in stocks is a long-term plan and the stock market will eventually return to its former glory.
You're already retired
Then consider rethinking your budget. By re-assessing your projects (new car, home renovations, etc.), you can determine what changes you need to make and what you can put off to later if your portfolio took a hit.
By properly managing your spending, you will have the money you need to cover your living expenses, without changing your RRIF withdrawals.
Don't do it alone. Do it with a financial security advisor who can help you plan according to your needs.
A personalized retirement plan
In these uncertain times, whether you are about to retire or already retired, it is best to speak to a financial security advisor.
An advisor will consider your investments, your tolerance to risk as well as your retirement objectives.
Together, you will make sure that your retirement plan is up to par and that all the years spent contributing to your RRSPs will pay off.
Regardless of your insurer, it is recommended that you analyze your situation with an advisor.  To consult an SSQ Insurance advisor, call 1-866-225-5050.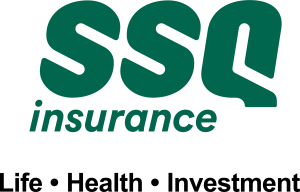 ---
Note: This blog post is provided for information purposes only. It is not a substitute for professional legal, financial or fiscal advice. For advice specific to your personal situation, always speak with your advisor. SSQ, Life Insurance Company Inc. cannot be held responsible for any decision made as a result of reading this blog post.
Life, health and accident insurance, and investment and retirement products are offered by SSQ Insurance and are distributed by the financial security advisors of SSQ Financial Services Firm, a subsidiary of SSQ Insurance.
Source: SSQ Insurance