Did you know ?
The "grandparent" scam: Don't fall for it!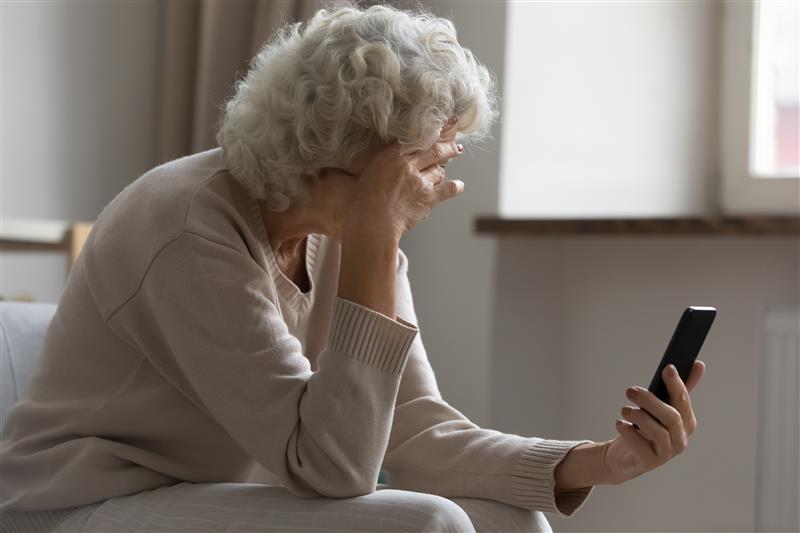 In collaboration with Sûreté du Québec, Réseau FADOQ is warning seniors about various types of scams in Quebec.
The "grandparent" scam is back with a vengeance. Fraudsters try to get money from seniors by pretending to be a family member in need.
In another common scam, seniors receive a call from bogus financial institution representatives claiming their cards have been defrauded.
To nip these fraud attempts in the bud, be vigilant and know how to respond:
Are you being asked to confirm or provide your personal and banking information?
Do not give out any personal or banking information over the phone.
Hang up. Find the official phone number of the institution that contacted you, call it, and ask whether the request is valid.
Never call a phone number the caller gives you.
Does your call display show an "official phone number?"
NEVER assume that the phone number on your Caller ID is accurate.
Fraudsters use software or apps to fool their victims.
Are you being asked to put your cards and PINs in an envelope?
Refuse and hang up. Fraudsters may be insistent or use false threats to make you cooperate.
Keep in mind that no financial institution (or government agency) does this.
Is a so-called family member (e.g., grandson, niece) in distress (e.g., car accident, in police custody, in the hospital) on the line, claiming to be in urgent need of money?
Take a moment to stop and think. Don't send money, give out your credit card number, or buy a prepaid card (e.g., iTunes card) at the caller's request.
Check out the caller's story and identity by calling your friends and family.
Fraudsters may also pose as a police officer or lawyer to make their story sound more credible.
Resources for reporting fraud or getting help
Sûreté du Québec
310-4141 or *4141 (for cell phones)
www.sq.gouv.qc.ca
Canadian Anti-Fraud Centre
1 888 495-8501
antifraudcentre-centreantifraude.ca
For more info
Senior-Aware is a program intended to raise awareness about fraud, mistreatment and bullying towards seniors. Since the onset of the program in 2010, more than 50,000 people have attended the information sessions. The distinctiveness of these sessions is their unique form of animation, which combines the knowledge of a professional and the experience of a facilitator aged 50 or more.