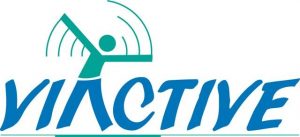 FADOQ VIACTIVE PROGRAM
Important informations
Cost : FREE
WHERE THINGS ARE MOVING!
Viactive is a physical activity program aimed at people age 50 and over. Created in 1988 by Kino-Québec, the program helps specially trained facilitators get seniors moving.
---
These are safe and fun group activities that are held in senior communities, including some 30 FADOQ clubs around our region.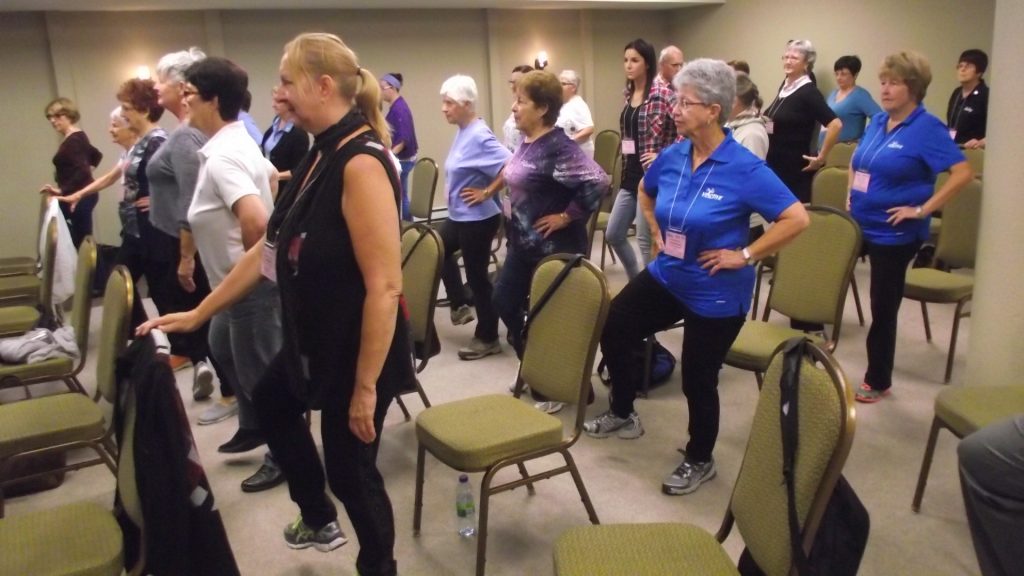 A number of tools are offered so that organizations and individuals working in senior communities can safely facilitate exercise programs tailored to seniors for free or at a very low cost.
Tools given to facilitators during training sessions include illustrated workbooks with explanations of the exercises and accompanying music CDs. Physical activity specialists (kinesiologists) working in CSSSs in the region work with the communities and train the facilitators.
The CSSS's support services are free.
 Who are Viactive activities for?  
Anyone age 50 and over interested in doing group activities whose physical condition allows them to do so (reduced mobility or not). 
Why should you take part in Viactive activities?
Incorporate and maintain regular physical activity
Experience the pleasure of moving in a group
Increase your overall physical abilities (muscular and cardiovascular endurance, flexibility, weight control)
Avoid isolation
Improve physical health and prevent chronic disease (cardiovascular disease, high blood pressure, diabetes, high cholesterol)
Improve psychological health (manage stress, maintain cognitive function)
Click a sector below to see
 available Viactive sessions in the FADOQ club nearest you:
–ARTHABASKA sector
–BECANCOUR sector
–DRUMMONDVILLE sector
–ERABLE sector
–NICOLET sector
INTERESTED IN STARTING A VIACTIVE GROUP IN YOUR FADOQ CLUB?  WANT TO BE PART OF THE TEAM OF VOLUNTEER FACILITATORS?
Contact the kinesiologist in charge of the Viactive program in your sector: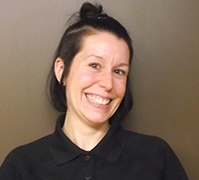 CIUSSS MCQ/Drummondville: Marie-Josée Roy
819-474-2572, ext. 33902

CIUSSS MCQ/Nicolet-Bécancour: Caroline Breault
819-298-2144, ext. 59519
Bécancour-Nicolet-Yamaska brochure
CIUSSS MCQ/Arthabaska-Érable: Mélanie Robidas
819-751-8511, ext. 2207
The Centre-du-Québec Viactive seminar was held in late September.  The COUP DE CŒUR awards were presented during the official event, which brought together more than 120 participants from the region. We'd like to congratulate the winners of the COUP DE CŒUR ÉQUIPE award, which went to volunteer Viactive facilitators Liliane Searles and Sylvie Pelchat of Club FADOQ de Villeroy.  Congrats!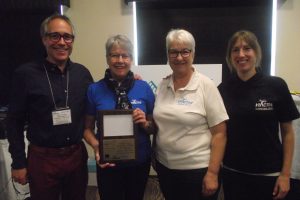 ---