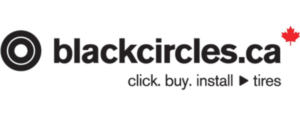 Save considerably on the purchase of your new winter tires and matching wheels!
When you buy a set of four winter tires selected from BFGoodrich, Bridgestone, Continental, General Tire, Michelin, Pirelli, Toyo and Uniroyal:
benefit from a 10% discount when purchasing with a booking for installation at one of our local partner installers. Plus, add matching wheels to your purchase for the ultimate winter driving experience.
OR
take advantage of an 8% discount by choosing the home delivery option to receive your tires and rims directly to your home.
*This exceptional offer is valid until December 31, 2023!
Shop for tires and rims in the comfort of your home at blackcircles.ca and benefit from the largest inventory of tires from popular brands.
See our Winter Tire Buying Guide
Why choose blackcircles.ca?
Benefit from highly competitive prices on tires and rims;
Get help from our team of advisors to guide you through tire purchasing;
Buy your tires and book your installation appointment in just a few clicks;
Delivery included directly to your home or to a participating garage*.
The simple way to buy new tires – blackcircles.ca
You must provide your member number to take advantage of this discount
To take advantage of this discount:
---
For information
Call our advisors to find the best tires for your vehicle or shop online
*This exceptional offer is valid until December 31, 2023. Valid FADOQ membership card required. On a purchase of a set of 4 tires of selected tire brands or models (excluding Econo Choice or Blackcircles.ca Quality Choice tires) the members will get a discount of 10% which is applicable to the price of the tires only, excluding installation fees including mounting, balancing, valve replacement and recycling fees. Only new orders are eligible for this promotion. There may be shipping charges for certain remote areas. Cannot be combined with any other offer or discount.