FADOQ members: go ahead, betray your age!
5. Yolande Chartier – 84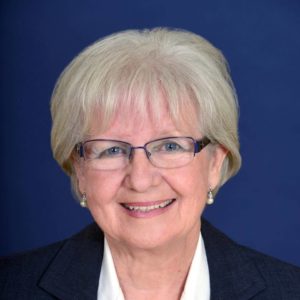 A passion for the real estate business
"I want to live until I'm 124. I'm working on getting there"
At 84, Yolande Chartier is a bundle of energy and enthusiasm. When she heard about the "Go Ahead, Betray Your Age" campaign, she immediately related to it.
Her secret is simple: she adores her job. A real estate agent with Re/Max for the past 40 years, the vivacious octogenarian believes that working keeps her physically and mentally healthy.
"It gives me a goal every day," she says. "I get in my car and go; I don't worry about driving to Montréal to show someone a house. My work prevents me from dreaming up excuses to stay at home."
The real estate business can be demanding, but Yolande Chartier finds it rewarding because she is not striving for performance at all costs, as is the case for many of her younger colleagues.
"I want to enjoy myself, take the time to chat with people," she says. "I sometimes get prejudice about my age, but mostly, clients are happy to see me arrive because they think I must have a lot of experience" (laughs). "Fathers that I have had as clients tell their children to choose me as a broker because I am patient."
In addition to her work, Yolande Chartier does a simple exercise and stretching routine when she gets up in the morning. It keeps her in shape and allows her to tackle numerous stairs worry free.
"I may be 84 years old, but in my heart and mind, I am not that age."