Réseau FADOQ urges MPs to work together to improve seniors' lives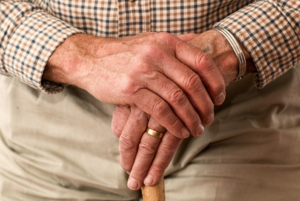 Now that the federal election results are in, Réseau FADOQ is calling on Justin Trudeau's Liberal government and all elected officials from the other parties to work together to improve seniors' lives without delay.
"We have acknowledged the outcome of the election and extended our congratulations to Prime Minister Trudeau. Réseau FADOQ now hopes that the government will respect its commitments and promptly adopt measures that will rapidly have a positive impact on Canadian seniors' quality of life," said Gisèle Tassé-Goodman, President of Réseau FADOQ.
Réseau FADOQ has noted the commitments of the Liberal Party of Canada:
Increase Guaranteed Income Supplement (GIS) benefits by $500 for single seniors and $750 for seniors living as a couple
Transform the federal tax credit for informal caregivers into a refundable, tax-free benefit
Create a career extension tax credit to encourage seniors who want to stay in the workforce to do so
These are three of Réseau FADOQ's priorities; our organization has assured the federal government of its full cooperation in making them a reality.
"With the election of a minority government, Réseau FADOQ hopes that achieving a better quality of life for seniors and protecting their rights will be a priority for all elected officials in the House of Commons," added Ms. Tassé-Goodman.
Before the election campaign began, Canada's largest seniors' organization outlined its priorities in four areas: financial insecurity, protection of pension plans and experienced workers, health, and informal caregivers.
Our platform of issues affecting seniors has had a positive impact, with six of the seven priorities in our document being incorporated into one or more of the political parties' election platforms.
Réseau FADOQ is more than ever committed to protecting the rights of seniors. Our organization will continue to educate elected officials on the financial vulnerability of seniors of all ages, including our call for a 10% increase in Old Age Security benefits starting at age 65, on the health care and services that people have a right to expect and on the protection of pension funds.
Source: Réseau FADOQ | Image par Steve Buissinne de Pixabay