Did you know ?
Life Insurance: when should you speak with your advisor?
This article is a courtesy of our partner SSQ Insurance.
Whether you're nearing retirement or already enjoying its advantages, it's a good idea to regularly review your life insurance coverage to be sure it meets your and your family's needs.
Life is full of surprises! It's not because you've reached that 50, 60 or 70 year milestone that life won't throw something your way that requires adjustments to your life insurance coverage. Here are some examples.
If you decide to marry
You've met your soulmate and have decided to tie the knot! Congratulations!
Now's the time to review your life insurance with your financial security advisor. Designate your future husband or wife as beneficiary. Do they have a financial security advisor? They can go over their assets with them too.
You can also keep the life insurance you have for your children, for example, and take out additional coverage for your spouse.
If you help your children financially
Your child is an entrepreneur and you've decided to invest in one of their projects. Even if you are only a silent partner, your financial support is essential nonetheless.
Take out life insurance to protect their finances should you die.
If you help your parents financially
You supplement your parents' modest income to help them make ends meet or perhaps to help them splurge a little.
Nobody expects to outlive their children but if that should happen your parents can continue to enjoy the lifestyle that you so generously afforded them. In this case, think about taking out life insurance with your parents as beneficiaries.
If your retirement annuity decreases or ends upon your death
If your death results in a decrease in or the end of your annuity, your heirs may find themselves in a sticky situation, starting with your funeral expenses and related costs. Life insurance can help.
If a loved one becomes disabled
Your son, daughter or grandchild is diagnosed with a critical illness, which has serious consequences for their financial situation because of specialized care and changes required for an adapted living space.
You can contribute financially while you are alive but, should you die, where would your family get the money? Take out life insurance for the benefit of a love one who falls ill to cover their future needs.
Get in touch with your advisor
If you have questions about your life insurance coverage or if your needs change, contact your financial security advisor to update your financial profile.
Regardless of your insurer, it is recommended that you analyze your situation with an advisor.  To consult an SSQ Insurance advisor, call 1-866-225-5050.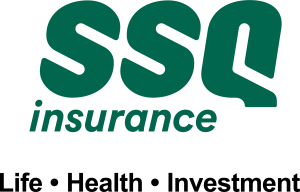 ---
Note: This blog post is provided for information purposes only. It is not a substitute for professional legal, financial or fiscal advice. For advice specific to your personal situation, always speak with your advisor. SSQ, Life Insurance Company Inc. cannot be held responsible for any decision made as a result of reading this blog post.
Life, health and accident insurance, and investment and retirement products are offered by SSQ Insurance and are distributed by the financial security advisors of SSQ Financial Services Firm, a subsidiary of SSQ Insurance.
Source: SSQ Insurance