Les Appartements LaCité Oxford Properties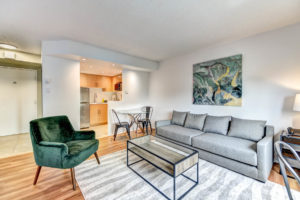 Mention this ad to save 5% on your monthly rent upon signing a 12-month lease. 
Located at the foot of Mount Royal near the Plateau, LaCité Apartments provide a wide selection of modern and spacious bachelor, one, two, three- and four-bedroom apartments for rent.
Direct access to the indoor community; Mall Galleries du Parc. No need to line up outside in the rain or cold for your groceries, pharmacy, fitness centre, Post office, movie theatre or your favorite take-out!
Access to our award-winning customer service platform, 310.MAXX, available online or by phone 24 hours a day, 7 days a week.
Covid-19 cleaning protocols in effect with GermGuard certified anti-microbial application.
Call us now at 514-845-4173 to book a tour.
---
Information
350 Rue Prince Arthur O
Montréal Québec H2X 3R4